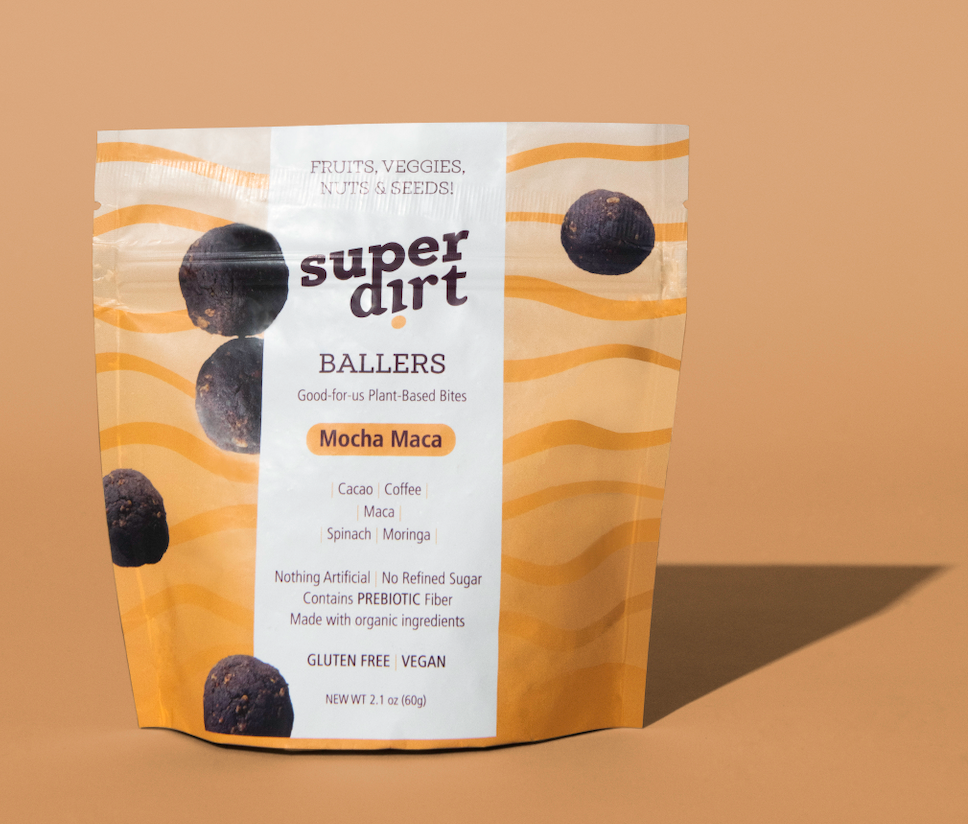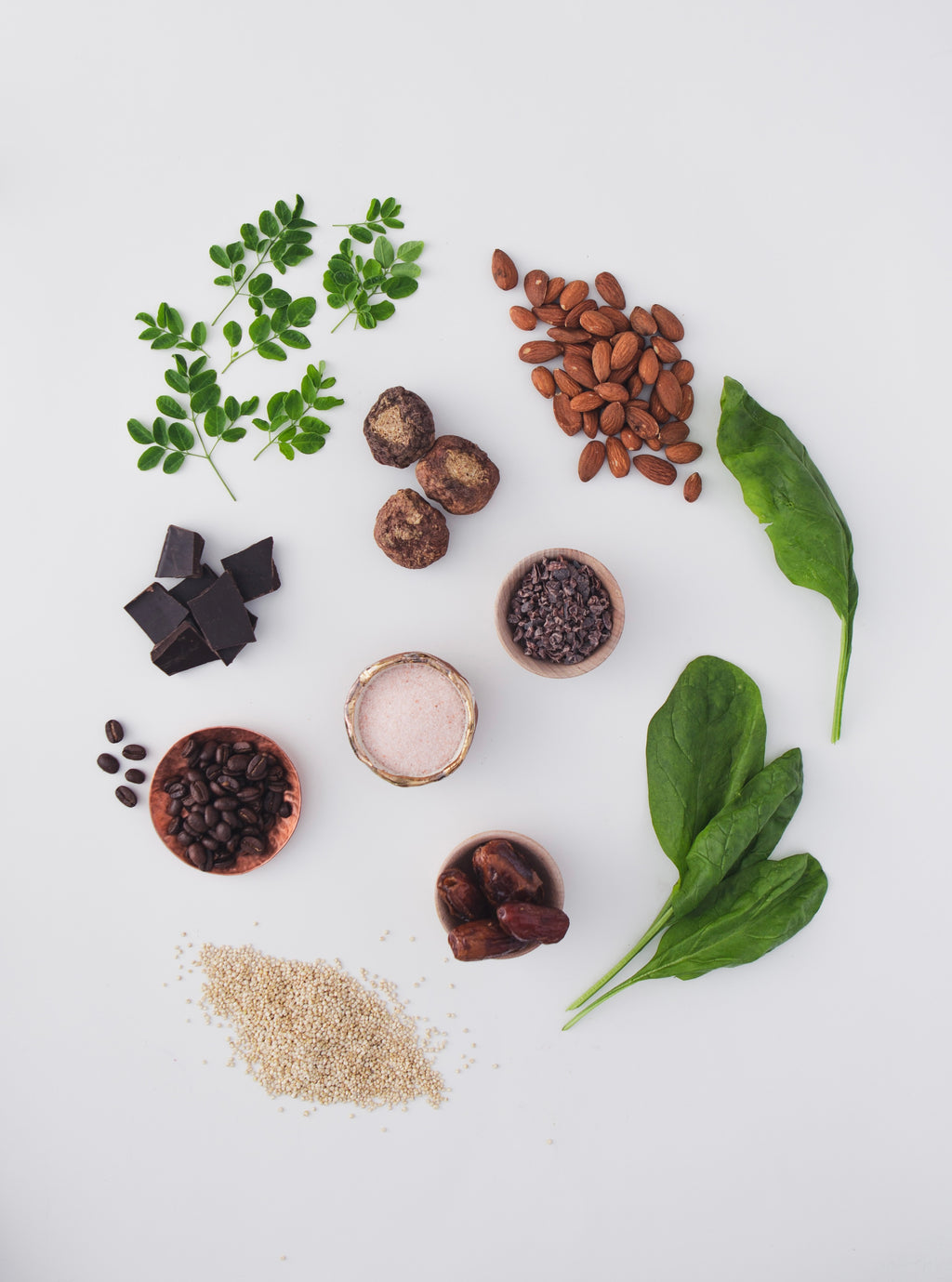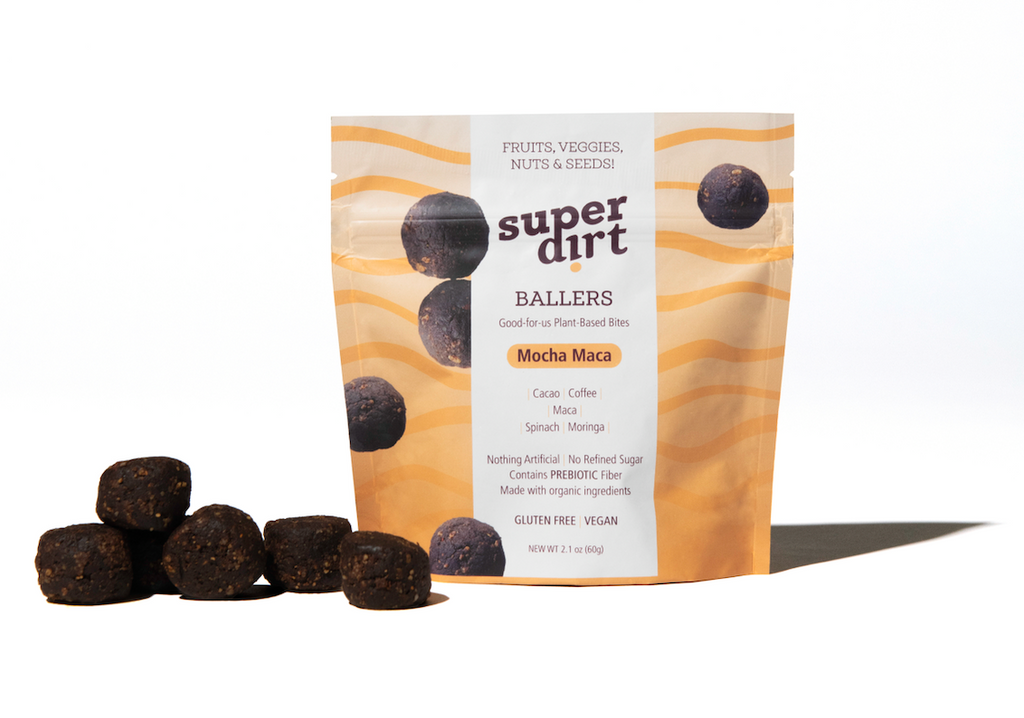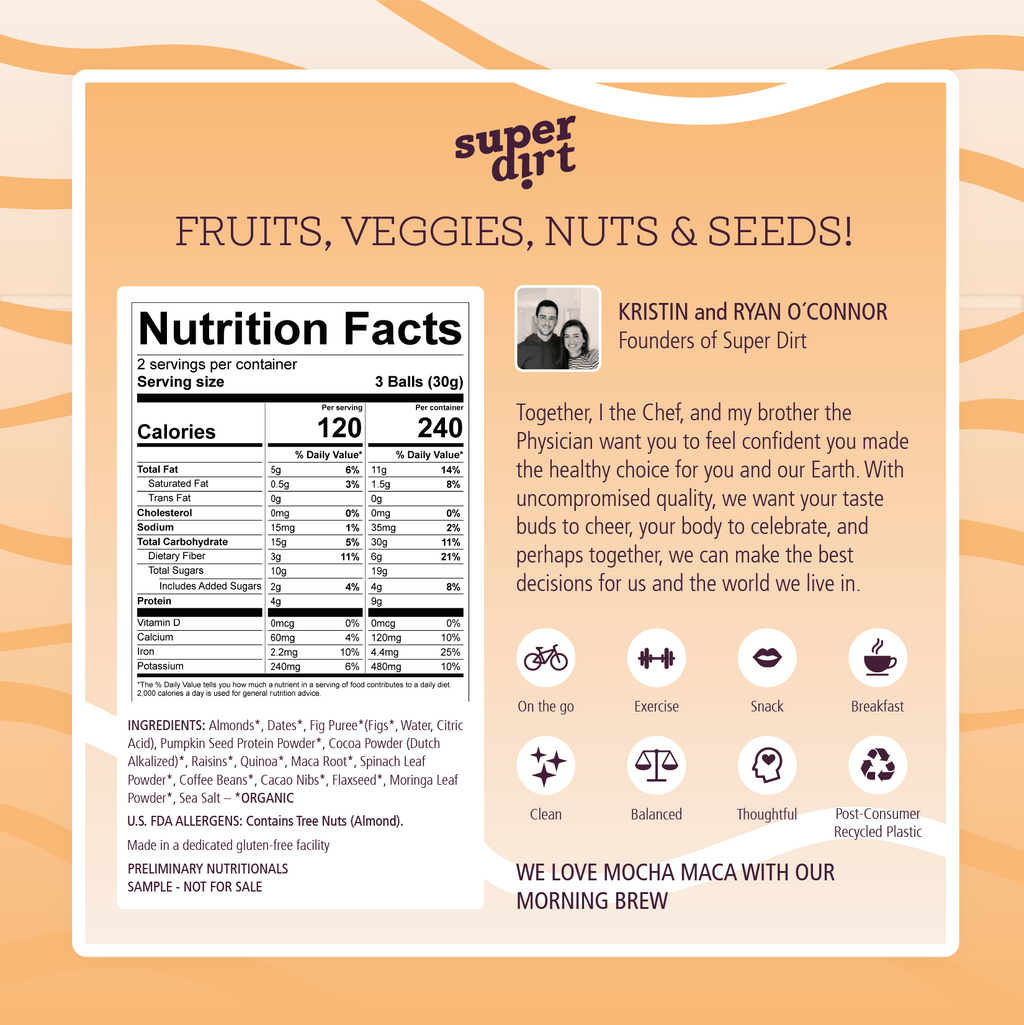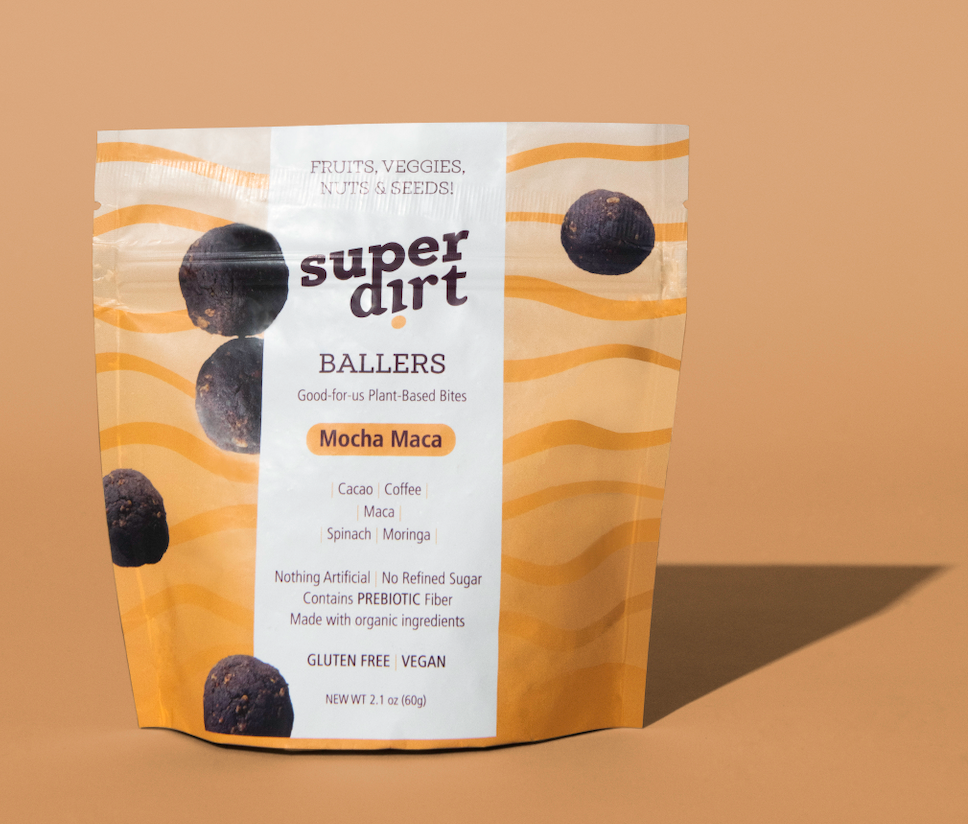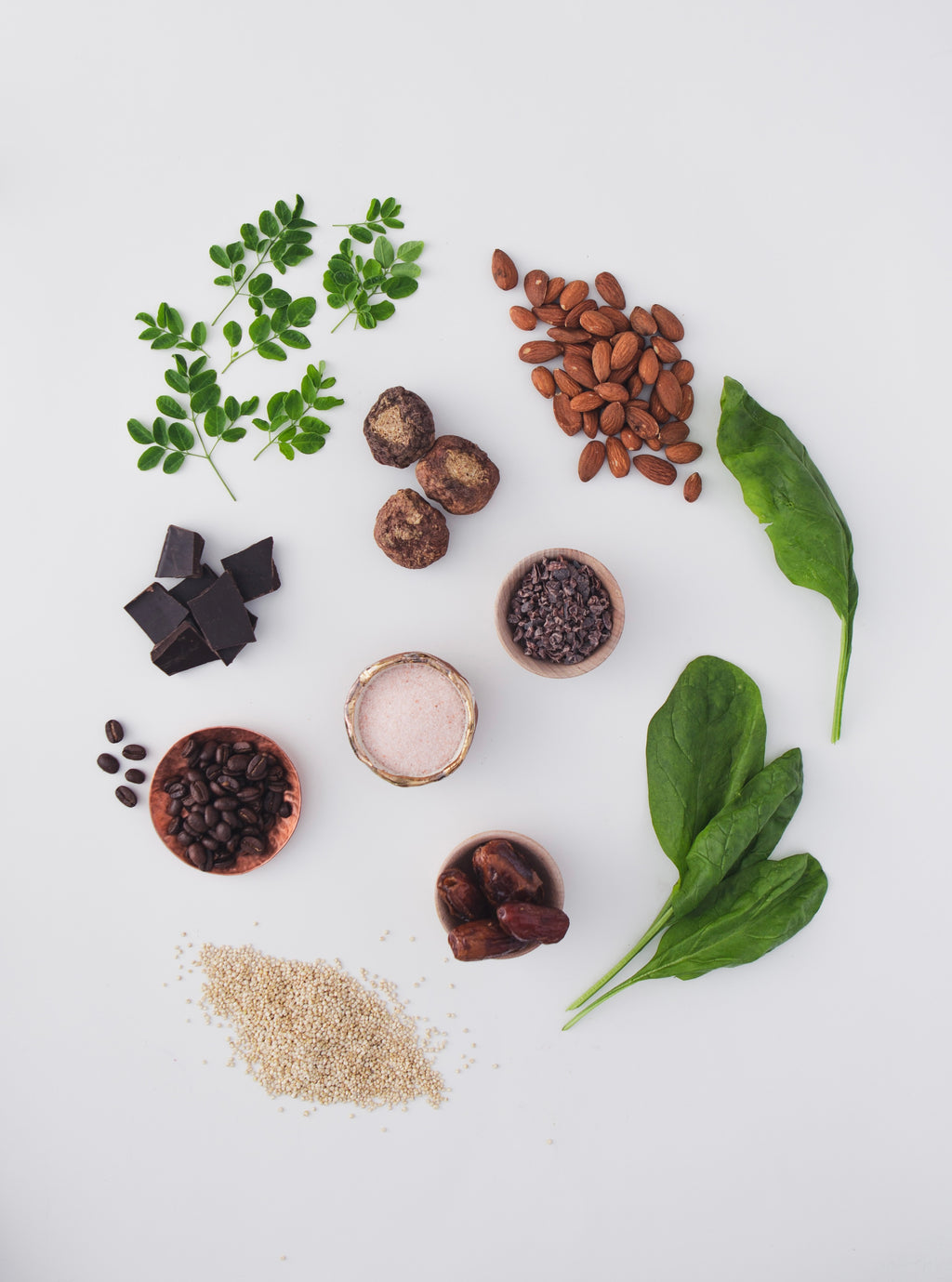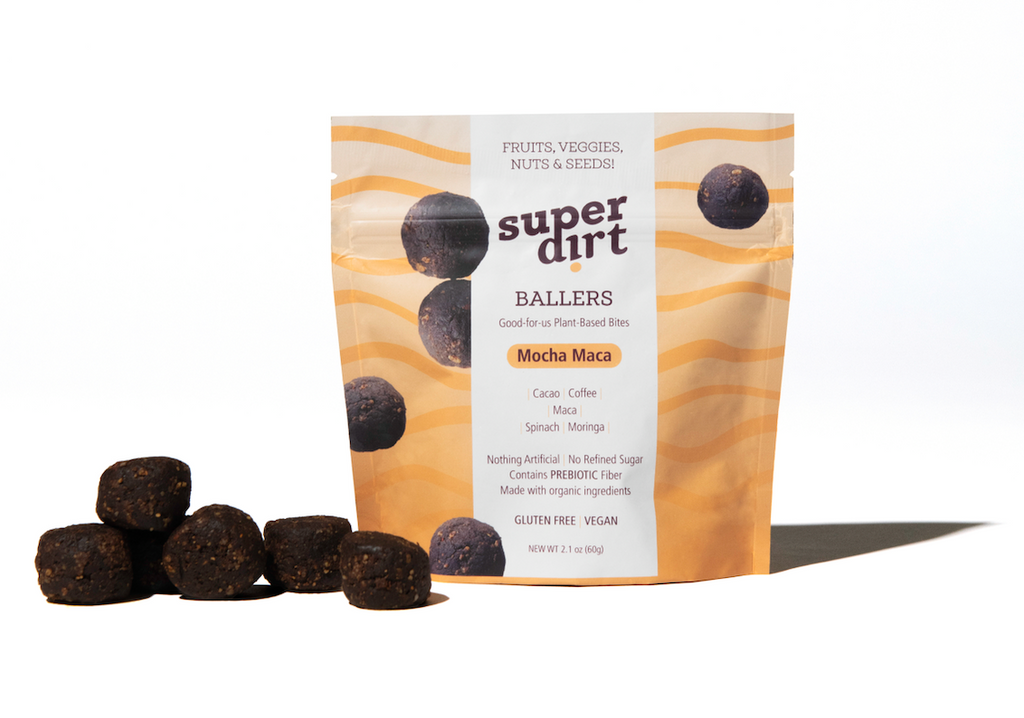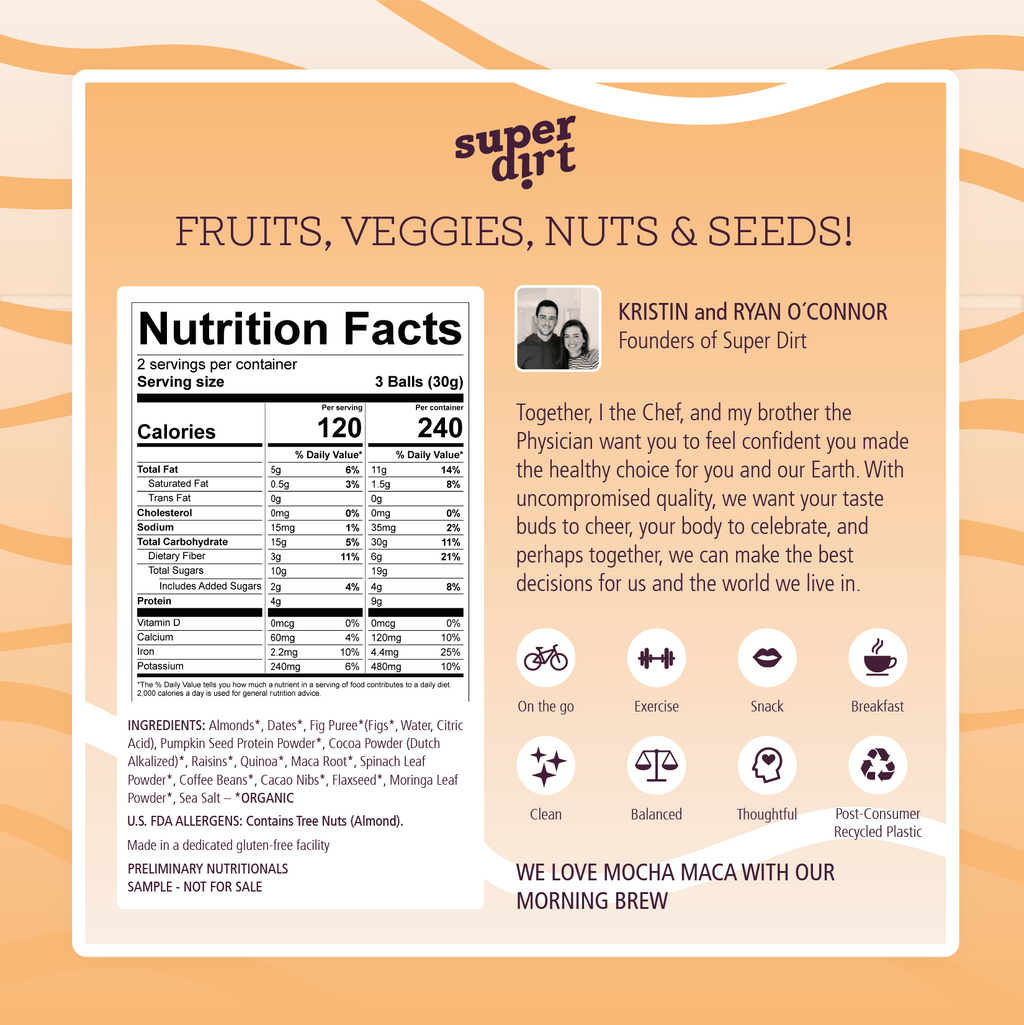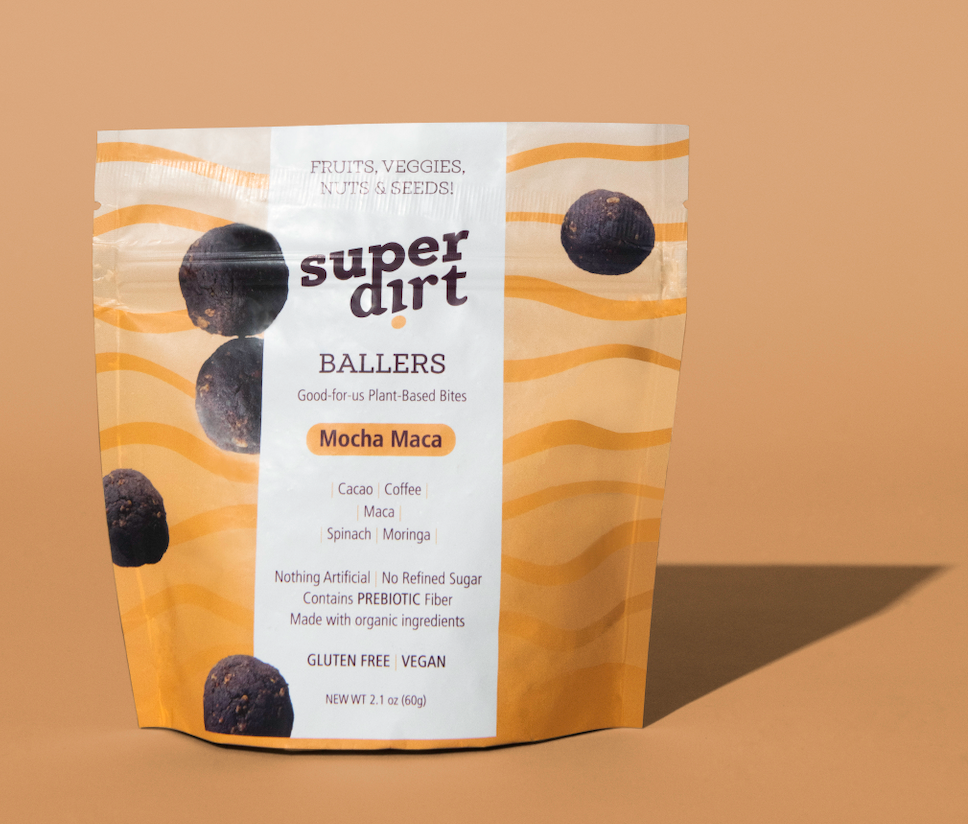 Mocha Maca
We see you Mr. I Need Some Pep In My Step, and we are here for you with the deliciously robust marriage of coffee and chocolate laced with sweet and energizing maca. Just the way to wake up and conquer the world!
Sneaky superfoods? Moringa + Maca + Spinach

Enjoy BALLERS
Whilst flying, before/after a workout, with your morning brew, when craving sweets sans guilt, in the car, during a long-boring meeting, on a bike ride, on the subway to and from work, when playing 18 holes, as you try to perfect your poker face, in between clients/customers/patients, getting lost in the woods, after love making, ...during love making (not liable for crumbs in your bed!), crushed up and sprinkled on smoothies, oatmeal or yogurt, dipped in nut butters…. It's a choose your own adventure-ball!

Meet Our Superfoods (that you may not know already)

Why We Love Them
Bite sized, portable, re-sealable, easy to share, shelf stable, on-the-go, delicious, satisfying, light, guilt-free. Did we say delicious?
Close
Maca
dried root vegetable from Peru, known to boost sex drive, improve male fertility, boost athletic performance, and may improve memory
"Kristin did an incredible job as my personal chef, her food is highly nutritious without sacrificing taste."
- Kristaps Porzingis
"Kristin's approach to 'food as medicine' is as nutritionally creative, visually appealing, and tasty as you're likely to find in the food industry."
- Dr. Peter D'Adamo